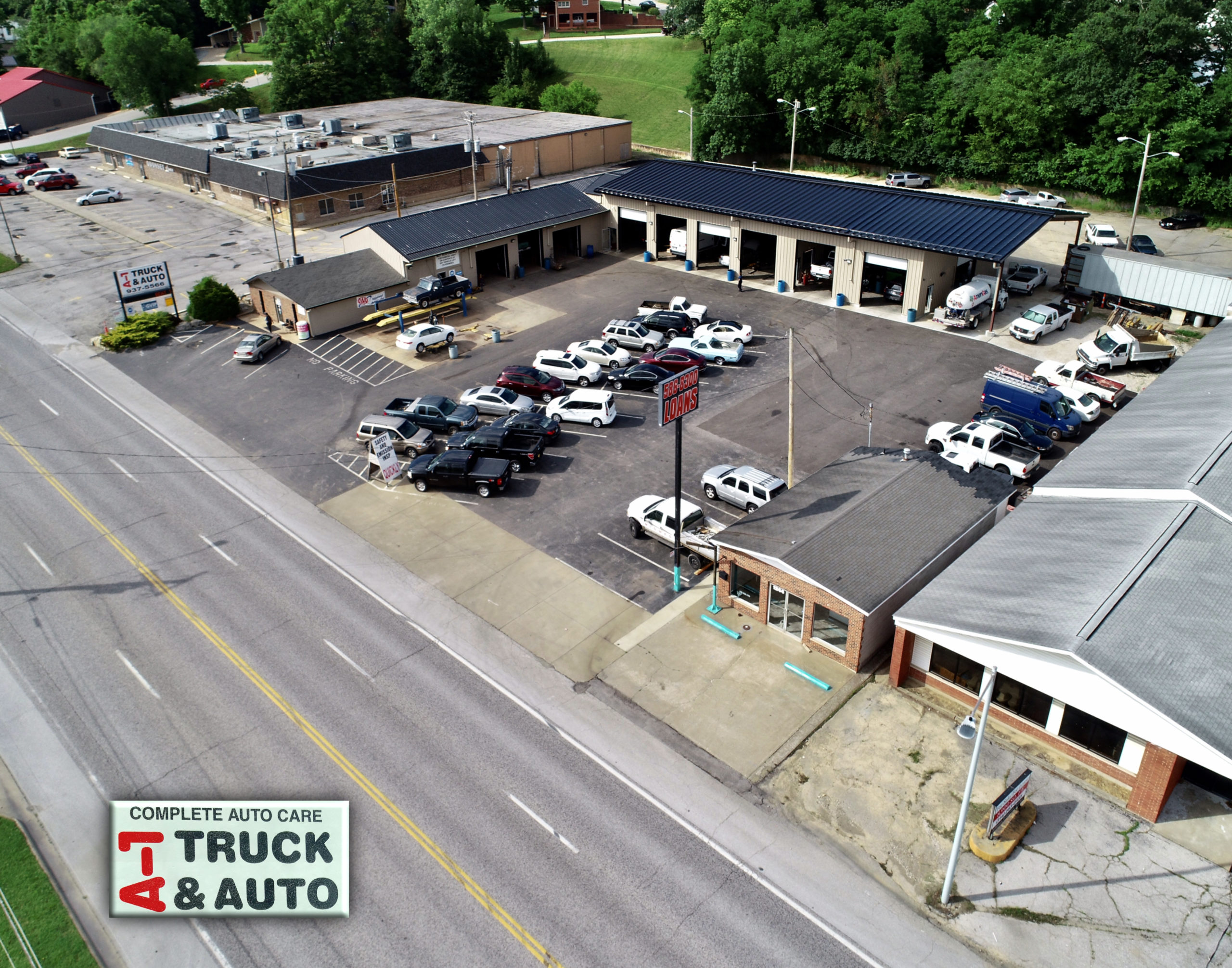 Expansion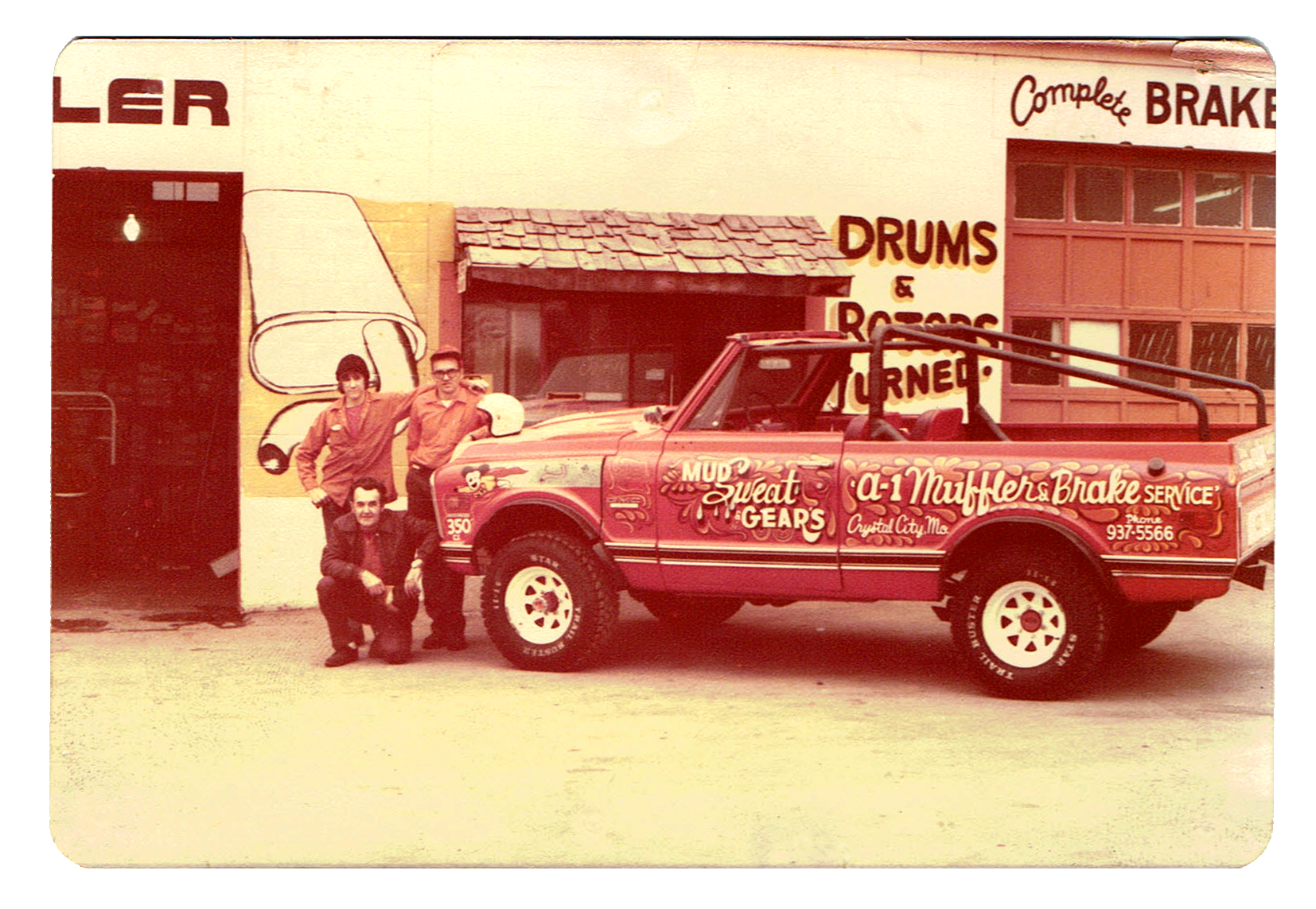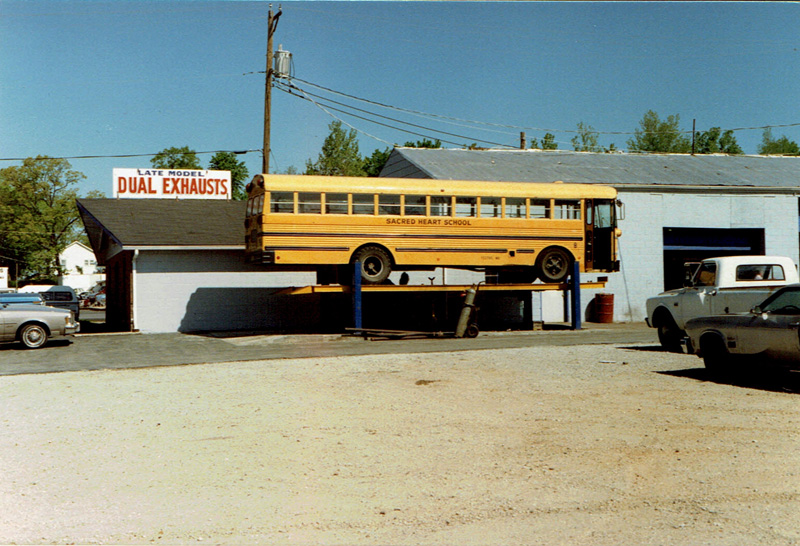 School Bus
Take a ride through our early history.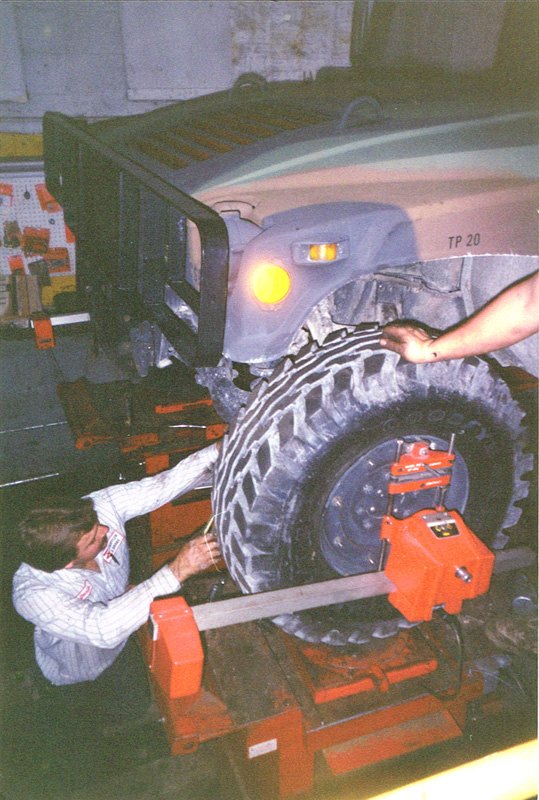 Alignments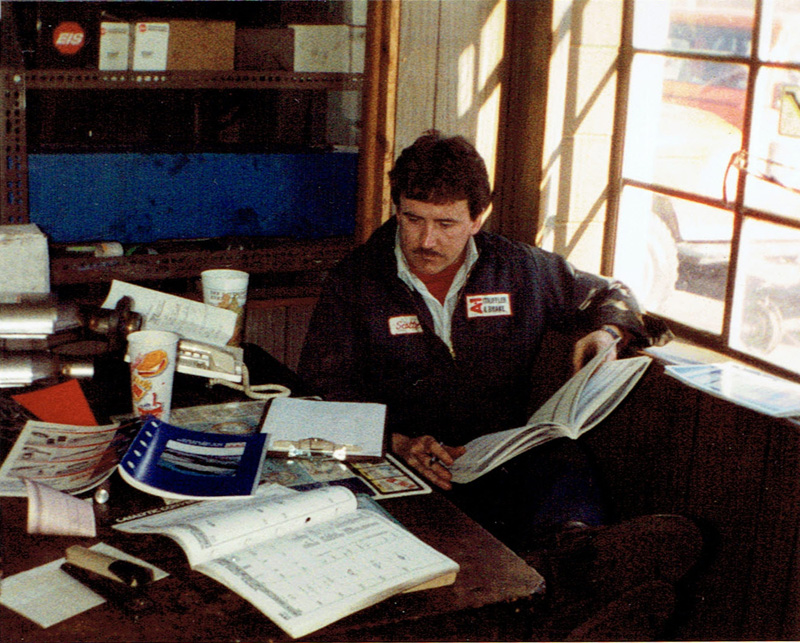 Scott Huckabee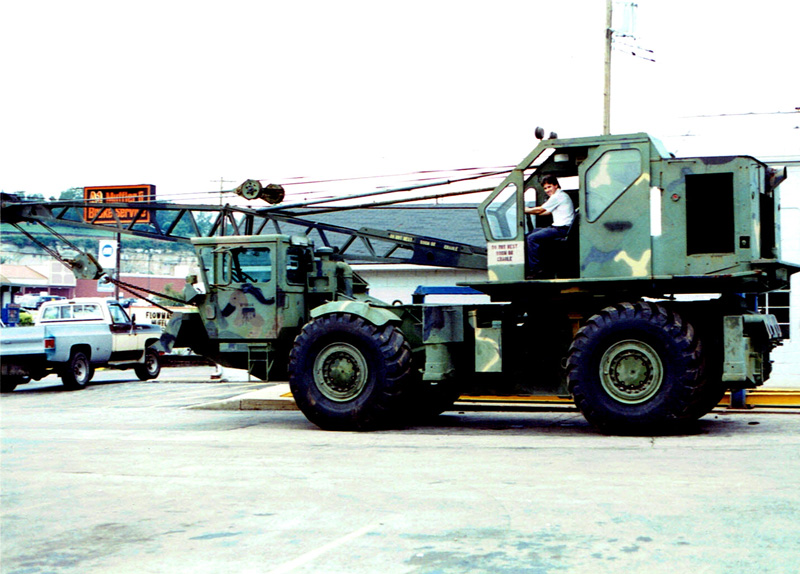 We've fixed cranes.
Plenty of other fun stuff, too!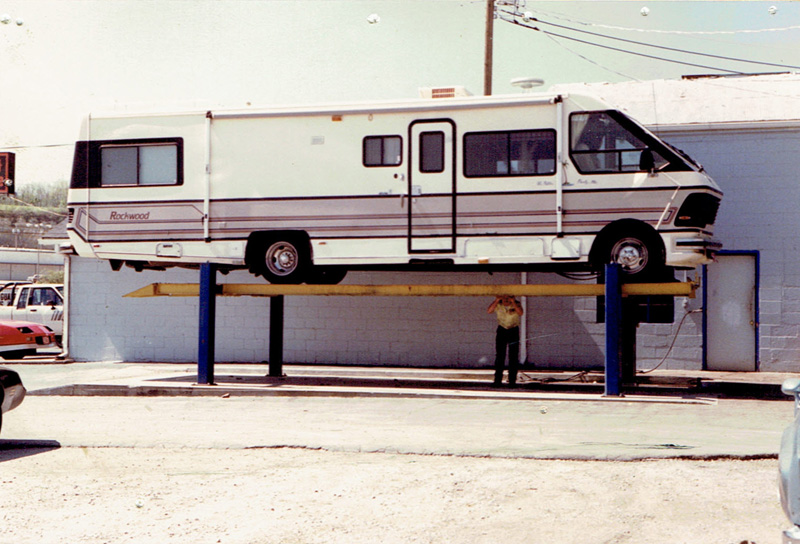 A-1 has always serviced motor homes.
We also service heavy trucks.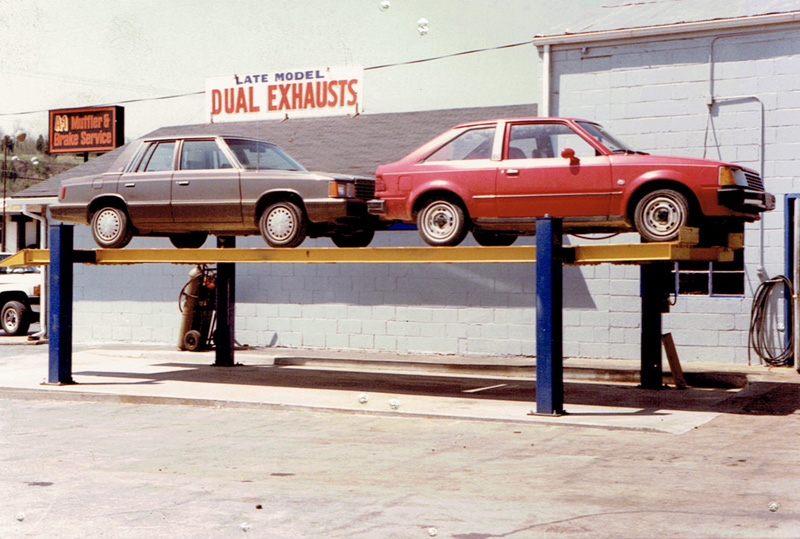 We're your shop for dual exhaust.
It's one of our specialties.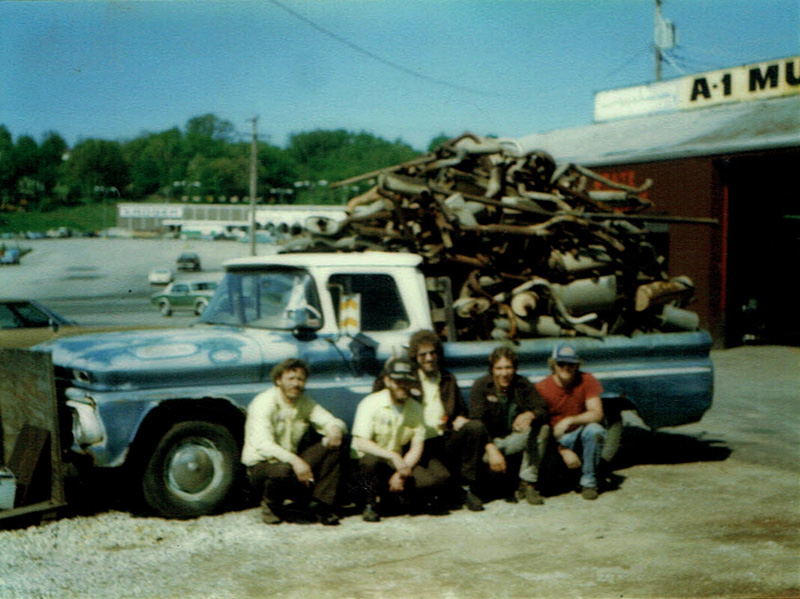 History
Established in 1974, A-1 Truck & Auto brings you the best in full-service car care.
John & Pauline Huckabee opened A-1 Muffler & Brake in 1974 as an undercar shop with two employees in the middle three bays of our current location. They quickly built a reputation for high quality work and expanded to five bays. In the mid 1980's John & Pauline again expanded the business into the entire building, giving them a nice reception area and office space. When John retired he sold A-1 to his son, Scott, who had been building custom exhaust systems for the shop since the age of 14.
Scott Huckabee brought to the business his own strong work ethic, passion for problem solving, and commitment to providing reliable repairs at fair prices. In response to changing auto needs, we became A-1 Truck & Auto in 2006, reflecting our expansion to full-service auto repair as well as tire sales and installation. Soon after this, we began offering full-service for medium-duty trucks such as school buses and delivery fleet vehicles.
Renowned for our team's 40+ years' experience in the lost art of custom exhaust, original tubing fabrication, and pipe bending, we take pride in offering quality full-service auto repair and maintenance. In 2016 we expanded our building to offer even more services for medium- and heavy-duty trucks. Our full-time staff members have access to the latest state-of-the-art diagnostic and repair tools. If we can't fix it, it ain't broke!
Meet the Team
A-1 Truck & Auto's skilled staff dedicate themselves to creating great customer experiences. Our highly trained technicians will help you keep your car running reliably.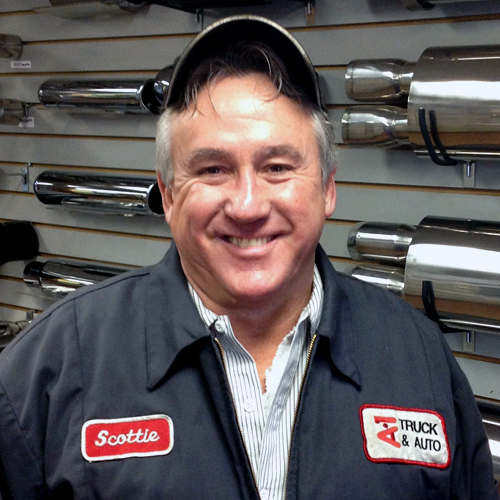 Scott Huckabee
Owner
Scott began working for A-1 Muffler & Brake during his teens, as soon as his parents opened the shop. During high school, he often built as many as four or five exhausts per day. Aside from working for Midas in Springfield while earning his Operations Management degree from Missouri State University, Scott has always worked for A-1. He purchased the business in 1989 when his parents retired. He loves the geometric art of custom exhaust work, creating something from nothing, "the spatial stuff." Scott's career has given him plenty of opportunities to work on interesting exhaust projects. Besides an impressive array of collectors' cars, race cars, and high-dollar show cars, he has done exhaust work for everything from lawn tractors, air boats, and airplanes, to a train muffler and the backup generator for the City of Festus. As a natural problem-solver, he's passionate about fair business practices, fair pricing, and honest answers, clearly explained.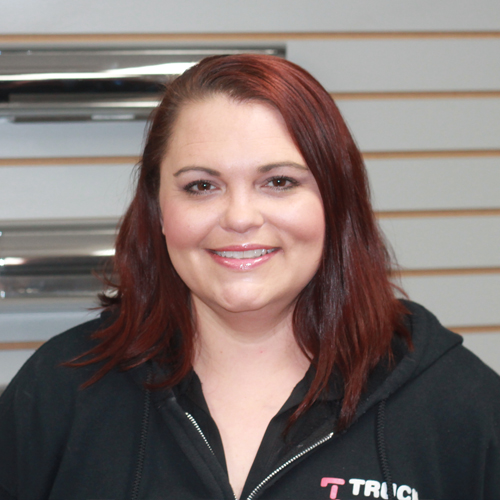 Kiesha Porter
Office Manager
Kiesha joined A-1 Truck & Auto in December 2016 with ASE Certification in Parts, an Associates in Mechanical Drafting, and a lifelong background in automotive repair. Cars are Kiesha's passion, especially Chevy Camaros. Her very first vehicle was a 1994 Z28 LTI 6-speed. Kiesha's family opened White's Auto Service in 1939, where she began learning car repair from her father, her uncle, and her brother at age 8. She took over as Owner – Operator in 2006. After closing the business due to fire damage in 2007, she spent the next nine years managing Auto Zone in Festus. Kiesha's favorite aspect of office management at A-1 is working with customers, many of whom recognize her from Auto Zone. Away from work, she enjoys Discovery's "Fast N Loud," and spending time with her family of automotive enthusiasts: her husband – a Commercial Manager for Auto Zone, and her teenage son who enjoys working on dirt bikes as well as debating all things automotive.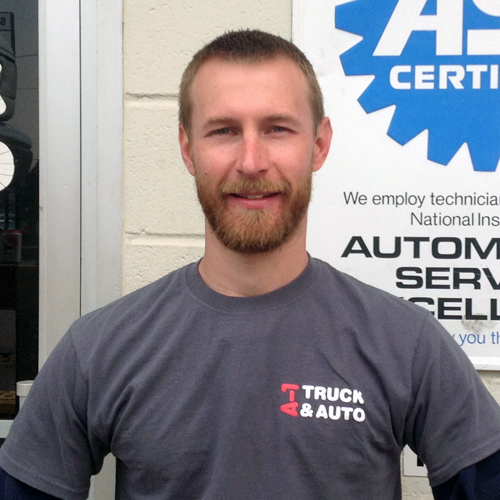 Matt Hollander
Service Manager
Before joining the A-1 team of automotive technicians in 2016, Matt worked 13 years for Car-X. "I'm a problem solver," he says. "That's what I like to do, figure out what's wrong with the car." His work earned him an early graduation from South Tech High School in 2001. He credits his father, a hobbyist, with cultivating his interest in all things mechanical. He was eight years old the first time he and his dad tackled a 4-wheeler project. "We completely stripped that thing down," he says excitedly, and he looks forward to inspiring his own children with similar rebuilds when they're ready. Matt and his family enjoy fishing and riding dirt bikes during their spare time.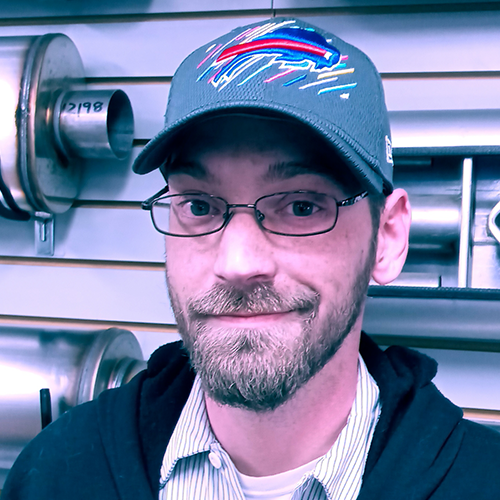 Tyler Truscio
Customer Service / Service Writer
Tyler credits his stepdad for sparking his interest in automotive work. During his pre-teens he began helping with repairs in tight spaces. "It's a good feeling," he says, "bringing something back to life." For his first personal project, he restored an '86 Ford Bronco, relying on repair manuals as learning resources. Tyler's 10 years industry experience before joining A-1 in July 2021 include work for Auto Zone, Lowe Automotive, and Meineke. He likes the honest work ethic that A-1 has made a priority and personally working with customers. "The shops that do it right keep the industry alive," he says. Outside of work, Tyler's focus is on family and football. He's a Buffalo Bills fan and a proud member of Bills Mafia.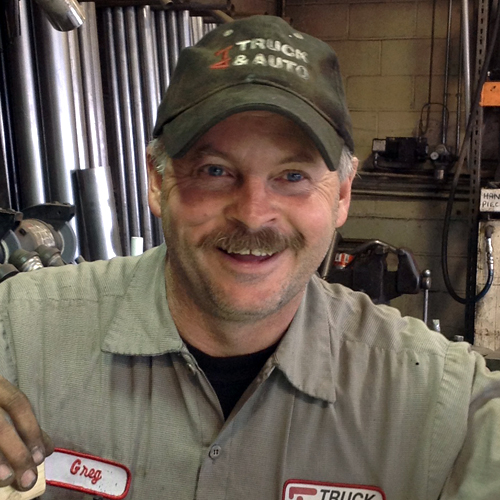 Greg Carlton
Technician
Greg describes the love of working on mechanical things that inspired his automotive career as "temporary insanity that never went away." His automotive maintenance and repair skills include specialized training in brakes, steering, suspension, and engine repair. He worked for A-1 Truck & Auto from 1993 to 1999, and returned to A-1 in 2007. Outside of work, his eclectic interests include such mechanical and automotive activities as collecting old tools, old cars, and riding four-wheelers, as well as attending auctions and swap meets, hunting, and fishing.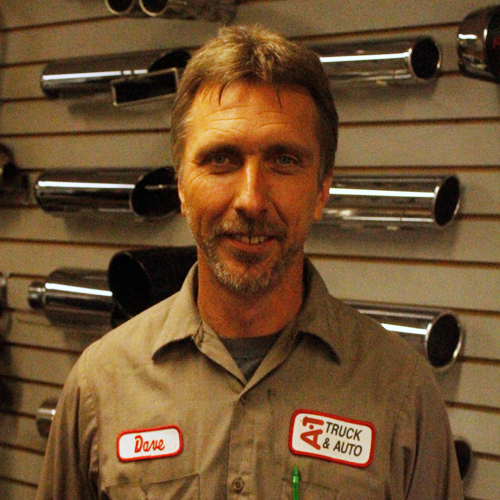 Dave Snyder
Technician
Dave grew up near Farmington in Doe Run and he chose his career as an automotive technician because he enjoyed repairing things. He first worked for A-1 Truck & Auto from 2002 to 2005, and currently has worked for A-1 since 2006. His hobbies and interests include fishing, hunting, movies, and building things.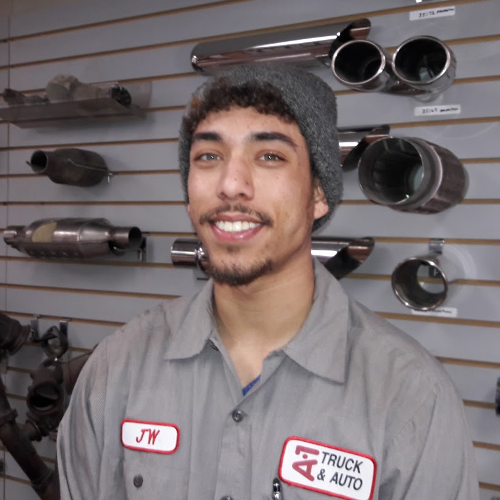 Jadyn Whitehead
Technician
Jadyn became an A-1 technician in October 2017 after a year-and-a-half working for O'Reilly Auto Parts. His step dad, who worked at Chrysler, sparked his interest in cars. Jadyn especially likes tire changes, wheel rotations, and the people he meets. Since joining A-1, the team is his favorite part of the job. "They've treated me like family since day one," he says of his co-workers. "I like that everybody's good people."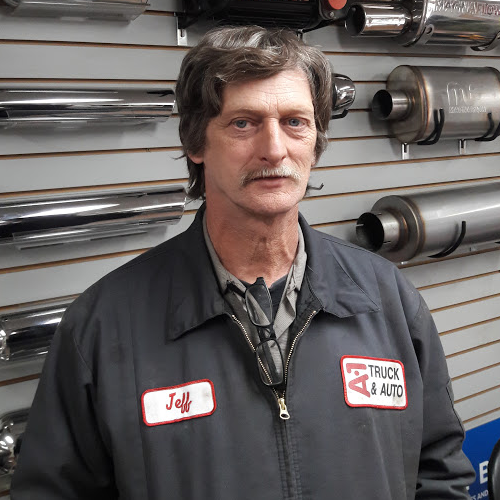 Jeffrey Rinkenberger
Technician
Jeff's interest in cars began around age eight when his dad brought home a '64 Impala. "I sat in that car until they made me come in and go to bed," he recalls. Jeff loved Impalas so much that he customized his own first car, a Chevy Bel Air, with an Impala hood. He has spent his entire career working with cars, from his first job at the full-service Motor Gas station on South Broadway, to more recently De Soto Muffler and Tom's Towing. Even during a short time working for Pizza Hut, he still serviced cars on the side. During his free time, he likes swap meets, car shows, and cruising with the Hyway Rockers classic car club. Jeff joined the A-1 team in June of 2018.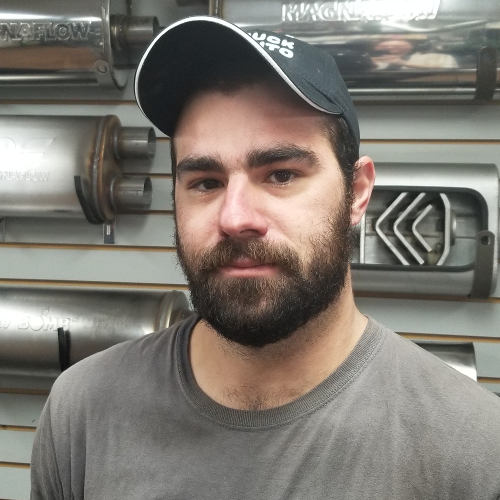 Mike Striker
Technician
An automotive career choice came naturally to Mike who remembers his first project around age four, helping his dad prep a demolition derby car. Mike brings a noteworthy work ethic and a wealth of skills learned from family, trade school, and experience. Prior to joining our team in May of 2019, Mike worked his first eight years in Missouri for Gravois Auto Repair. Before that he spent several years maintaining the fleet for Cedar Point, a 365-acre amusement park on Lake Erie. Away from work, derby is still one of Mike's favorite activities. He competes at least once a year, spending days, weeks, or months stripping a vehicle's interior, removing glass, installing a cage, and finally, smashing it up!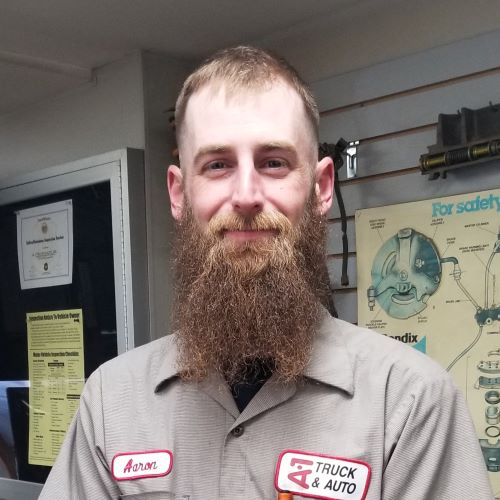 Aaron Moore
Technician
Aaron Moore's mechanical curiosity began when building Harley Davidsons with his dad. He's driven to figure out how things work or why they don't. He studied welding and die making at Jefferson College. He loves old things. Even his fridge is from the 1950s. The quirks of classic cars – a starter switch by the gas pedal of a Willys truck or non-synchronous transmissions in early multi-speed vehicles – fascinate him. Aaron's previous work includes racecar fabrication and general mechanic work for a local shop. Away from work, he raises his two children, spends time outdoors, and restores old vehicles. We are proud to have Aaron as a part of the A-1 team since July of 2020.