Financing
Sometimes our vehicles need repairs at inconvenient times. A-1 offers two great funding options to get your vehicle back on the road promptly.
A-1 Truck & Auto accepts Snap! Finance
Snap! Finance offers rent-to-own financing up to $3,000 for qualifying applicants.
Get approved and finance your tire purchase or vehicle repair at A-1 Truck & Auto, serving Crystal City, MO, Jefferson County, and surrounding areas.
How Does Snap! Finance Work?
You don't need an established credit history or good credit to be eligible for financing. To be eligible, you must be 18 years or older, have an active checking account, and have a steady income of $1,000 a month or more.
3 Easy Steps
Here's how it works:
Apply & Be Approved: Submit your application to start the process. It takes seconds to learn if you're approved. The application process is easy, fast, and convenient.
Download Funds Instantly: Receive up to $3,000 instantly as a virtual card. When you're ready to check out, show your phone to the cashier. They will use the card number to complete your purchase.
Make One Purchase: Snap! Finance provides a one-transaction, one use card, so make sure to get everything you need in one purchase.
Take the first step and apply online today. Up to 80% of applicants are approved!
At A-1 Truck & Auto we offer the AutoPass credit card.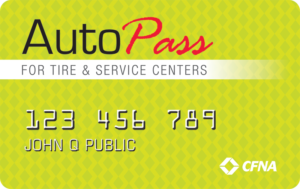 As a AutoPass credit cardholder, you have a dedicated line of credit for your car, plus these exclusive benefits:
•         No annual fee
•         Promotional financing
•         Low monthly payments
DEFERRED INTEREST IF PAID IN FULL WITHIN 6 MONTHS*
$149 Minimum purchase required. Interest will be charged to your account from the purchase date if the purchase balance is not paid in full within 6 months or if you make a late payment.
*MINIMUM MONTHLY PAYMENTS REQUIRED. APR: 22.8%. Minimum Finance Charge: $1.00. Terms are subject to change.
CFNA is the bank behind your automotive credit card.